INDIVIDUAL IMPROVEMENT PROGRAM (IIP)
Toca FC is offering supplemental IIP sessions this FALL. These IIP sessions are the perfect combination of enhancing a players' confidence on the ball while building a strong enjoyment for the beautiful game.
The supplemental offerings are available to all players within the 2012 to 2016 age groups at NO ADDITIONAL COSTS. Continuing to focus on the Toca FC core values (FAITH. FAMILY. FUTBOL.), IIP sessions are designed to see our players' long-term development step up to the next level.
How did some of the world's best players (Zinedine Zidane, Tobin Heath, Kylian Mbappe and Morgan Brian) get to the top of mountain? Through consistent playing, creating, developing and (most important) enjoying the sport!

Backed by top futbol research, each IIP session is designed to give that extra boost toward refining a players' individual abilities as a supplement to their team training. This fun and developmentally focused environment is another added way to cultivate a great experience for our kids here at Toca FC. Our new Director of Player Performance and Programming, Adam Allee, will be rolling out these new exciting and individual-driven sessions. There will be no immediate commitment as they are voluntary and not in direct conflict to your team training sessions.

NO COST TO ATTEND
IIP sessions are completely free for current Toca FC players from birth years 2016-2012. Participation for players outside of Toca FC is not currently available. We are requesting that interested players please register a time slot(s) for tracking numbers but there is absolutely no costs to attend these sessions.
**Players register for one day & time, if you have any questions please email adam@tocafc.org*
Fall IIP Session Dates: Individual Improvement Program (IIP):
Monday's 5:15pm – 6:05pm & 6:15pm – 7:05pm – Field 3D
Tuesday's 5:30pm – 6:20pm & 6:30pm – 7:20pm – Field 4CD
Sessions are FREE of Charge, we just ask that you pre-register your player.
IIP: Fall 2023
*Starts August 14th and ends October 24th*
*No IIP or any TOCA FC practices on September 4th*
Dates
-August 14th & 15th
-August 21st & 22nd
-August 28th & 29th
-September 5th
-September 11th & 12th
-September 18th & 19th
-September 25th & 26th
-October 2nd & 3rd
-October 9th & 10th
-October 16th & 17th
-October 23rd & 24th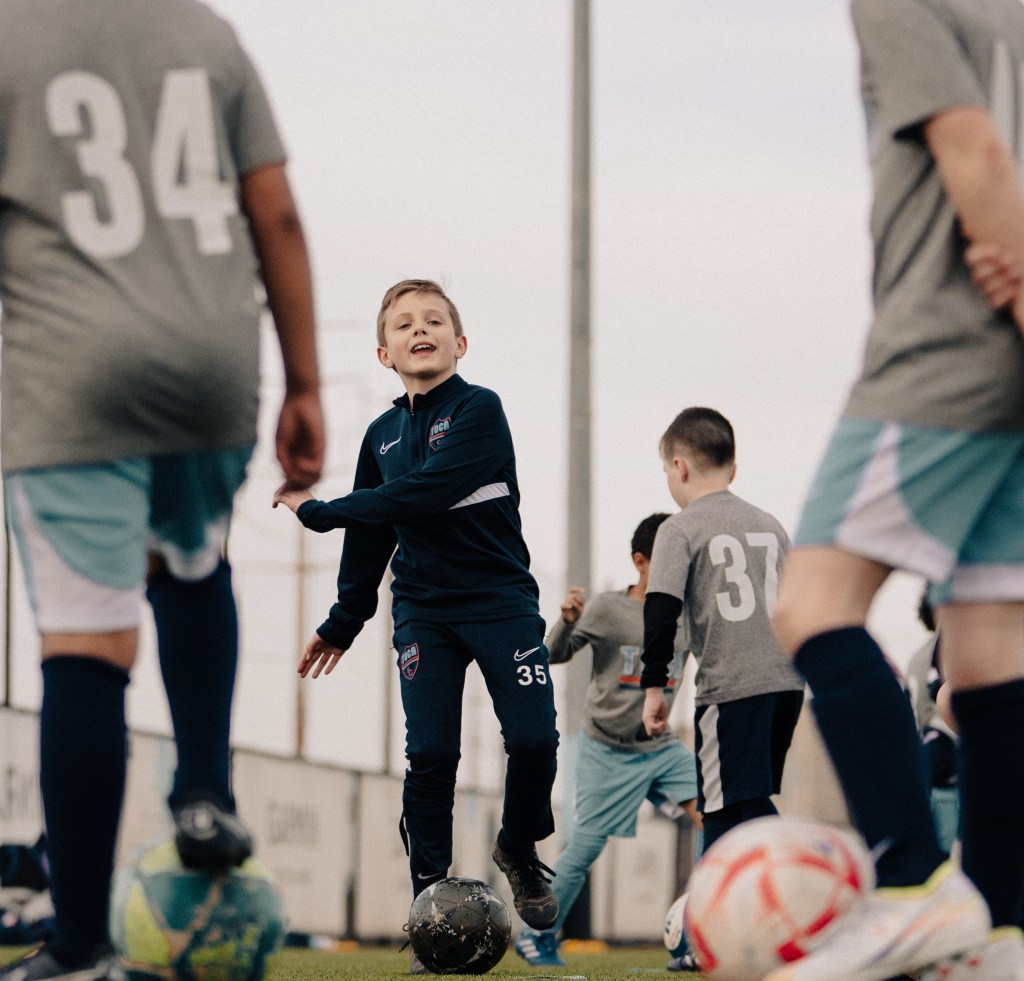 *Please pre-register for one time
*Players should come with an individual area or two they want to improve upon and look to incorporate into the session. We will look to develop individual abilities within the group setting with age-appropriate ideas, and with the idea of getting 1-5% better each session; adding to each players long-term development.
Who is it for?: Boys or Girls ages 2016-2012 that are in Toca FC
What is the purpose? To assist in player development for our players at Toca FC. IIP session will look to add technical development, tactical understanding, physical application & mental enjoyment to each player that attends. The foundations for the game are love & enjoyment as well as skill development & decision making. IIP sessions are a great environment to continue to enjoy the game & develop, to take back into your team context. Come join us and check it out! Sessions are FREE.
Why are we doing them? To add value to our players. To add value to skill development. To add value in the environment we create. To add value to the player's love and enjoyment of the game. To add value by challenging players. To add value in seeing player growth and development from consistently attending sessions.
How are we going to do it? By looking at the individual and seeing what they need to add to their game. By linking to IDPs. By linking to research of developing top footballers. By consistency. By enjoyment. By challenge. By great environments.
LOCATION
Spring Sessions – Garmin Olathe Soccer Complex
ADAM ALLEE
DIRECTOR of IIP
816-699-9429