You can have an average team with a good goalkeeper and that team is a competitive team. You can have an average goalkeeper on a good team and that team becomes average. The role of the goalkeeper is key to the success of the team. – D. Gaspar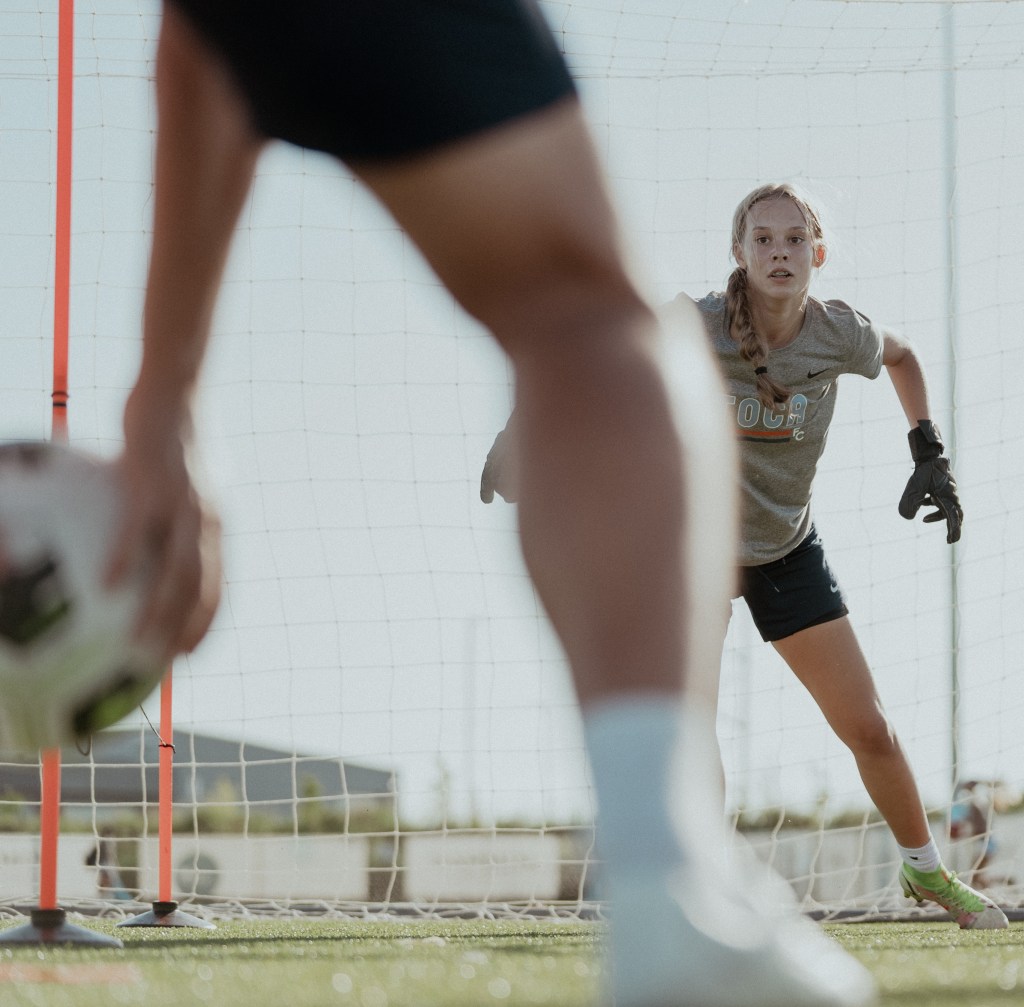 As a unique (and fun) position on the field, it is natural that goalkeepers require their very own specific training. Toca FC GK Academy was created with the purpose of providing that excellence in training for our goalkeepers. We strive to provide a unique, innovative, and productive environment for all our goalkeepers of any age or skill. Our goalkeeper program is devoted to challenging each goalkeeper technically, psychologically and physically. Thus, embracing a culture of growth. Alongside Toca FC's values of Faith, Family, and Futbol, we are dedicated to creating a goalkeeper family that is motivating and challenging. Yet is also a safe place to make mistakes and learn. "There won't be a thing you'll face in a game that you haven't repeated a hundred times at practice already".
To ensure that every goalkeeper's needs are met properly, the framework of our GK Academy is as follows:
Goalkeepers are divided into three specific groups that will focus on different needs.
Group A – or introduction to goalkeeping – Will focus on the fundamentals of the goalkeeper position. It is a very important group as it lays the foundation that will be used throughout each goalkeeper's career.
Group B – or intermediate level – Building on what has been learned in group A, Goalkeepers will now implement their skills in situations that are game inspired. Essentially, a beginning look at tactics. They will be introduced to goalkeeper agility and overall body control. Goalkeepers spend most of their developmental years in this intermediate level. Growth spurts that affect body changes are managed at this level.
Group C – or advanced level – Will focus on tactical game scenarios, goalkeeper IQ, athletic development and high level GK technique. In this group, goalkeepers will not only be focused on their technique but also learning how to think the game and process live information. There will be a more intense focus on the psychological aspect of the game.
The idea behind this curriculum is to provide a path for each Toca FC player to reach his/her full potential as a goalkeeper. We are excited to provide such an Academy for young goalkeepers and cannot wait to start training with you!
COST
There are no extra costs for our GK Academy.
LOCATIONS & SETUP
This is offered in the Fall and Spring for GK's born in 2013-2005.  Winter training is reserved for GK's born 2011-2005. (Exceptions are made on a case by case scenario)  Times vary by season.  Your team coach will communicate this with you.
COACH YANN PASSET
DIRECTOR OF GOALKEEPER ACADEMY
PHONE: 913-938-3710