QUARTERLY NEWSLETTER
2023-24 SEASON IS HERE!
Welcome back to the pitch Toca FC family! Hoping everyone had a relaxing and fun summer. As the 23-24 season gets underway, we can't help but reminisce on some of the incredible strides the Toca FC family has made. From back to back national championships, state cups, and a new facility, we've been on the move! We are looking forward to an exciting year ahead, with plenty more good to come!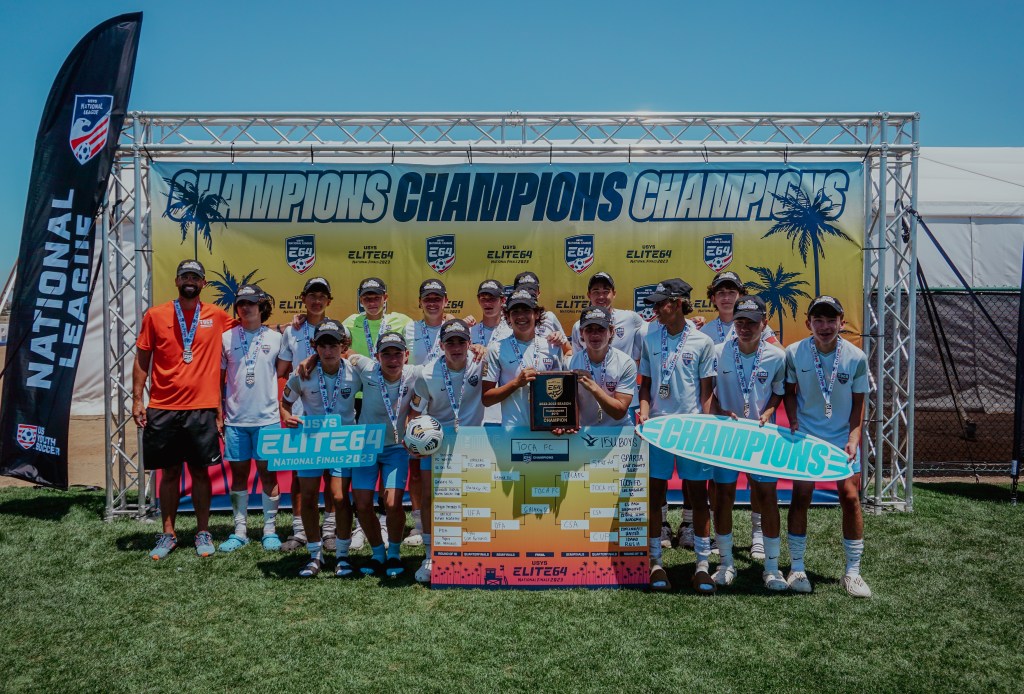 Formally Introducing Toca FC's New Jersey Sponsor!
VERACITY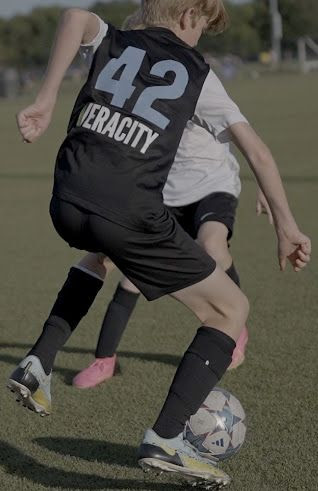 The Toca FC staff and coaches are proud to officially unveil a pivotal partnership with Veracity Consulting, a visionary Information Technology company based in Overland Park, Kansas. Many of you have seen Toca FC's very first jersey sponsorship in recent weeks, but we are here to make it official!
This collaboration marks Toca FC's first-ever jersey sponsorship, setting the stage for a series of dynamic alliances within the Kansas City business community. These partnerships are vital, as we intentionally pursue our mission of creating remarkable leaders through our values of faith, family, and futbol. As everyone involved with Toca FC knows, all decisions are made with our mission in mind. The striking new Toca FC kits, proudly adorned with the Veracity (a word that means habitual truthfulness) logo, symbolize the shared commitment of these two organizations to excellence, integrity, and community upliftment.
Veracity's CEO and Founder, Angela Hurt, expressed her enthusiasm for the partnership, stating, "This partnership is a no-brainer for me. Toca FC's mission closely aligns with ours, emphasizing the significance of ethical victories and community engagement. We are resolute in our support for Toca FC's vision to empower underserved areas, promote inclusivity, and create lasting positive change."
Toca FC Director of Advancement, John Duker, echoed Hurt's sentiments, highlighting the invaluable role of Veracity's sponsorship in advancing Toca FC's vital initiatives. Duker expressed, "I am thrilled to welcome Veracity Consulting as a Jersey sponsor. Their support is instrumental in enabling us to extend our reach and impact within the community. Veracity shares our dedication to fostering goodwill and strengthening the bond between their brand and the Toca FC family."
This partnership extends beyond mere sponsorship, embodying a mutual commitment to enhancing the lives of players and families in the Toca FC community. Angela Hurt further emphasized, "Many of the families within the Toca FC community are integral members of the business network we engage with daily. Veracity's involvement amplifies our purpose of nurturing partnerships that enable growth, both in business and society."
This partnership becomes a visual representation of shared values, inspiring individuals across Kansas City to champion positive change and inclusivity.
Another fantastic year has come and gone, and what a ride it was! Our 2008 Boys' team has done it again, clinching back-to-back National Championships. Hats off to Coach Matt Gow and the boys for an incredible season!
We've also added two more Kansas State Cup championships to our collection. The Boys' 2006 USL team made an improbable run through the postseason to claim their State Cup Championship. This victory goes down in history as the first time a club's second team has achieved such a feat in the tournament. A big shoutout to the boys and Coach Danny Daniels for making it happen.
Not to be outdone, Coach Nasko led our Boys' 2007 MLS team to their own State Cup Championship victory. The final match turned into an all-out Toca FC showdown, with Coach James Cottage leading the 2007 USL team to the final as well. The sight of all Toca FC teams in the final was a sight to behold. Kudos to everyone involved!
Adding to the excitement, our Boys' 2010 MLS team, under the guidance of Coach Owen Barnhart, joined forces with our 2007 and 2008 teams at the Elite 64 National Tournament in sunny Oceanside, California. Each of these teams earned their spot in the tournament by snagging the titles in their respective Elite 64 conference regular seasons. The future is looking incredibly bright for Toca FC, and there's so much to be proud of!
Toca FC Field House Takes Shape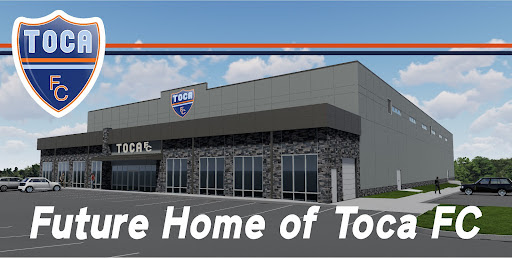 Our new building is continuing to take shape. We are still on track for a November opening and we look forward to the coming months as details of this incredible facility begin to take shape. If you have an interest in getting involved with this project in any way please let us know. 
This is also a great opportunity for new partnerships! Multiple sponsorship options from big to small are still available, but moving quick. If you are interested in partnering with Toca FC, please reach out below!
SPONSORSHIP INQUIRY
PLEASE EMAIL MATT GOW
MATT@TOCAFC.ORG